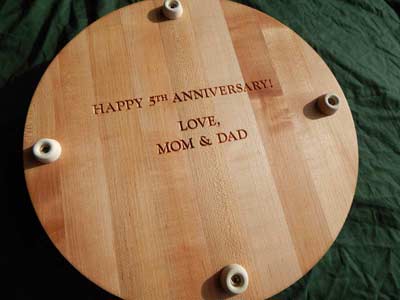 The traditional gift for the 5th anniversary should be made from wood. Need we say more?
The use of wood as a wedding anniversary gift can be traced all the way back to Roman times. Wood represents the strength of a couple's bond of marriage. It is associated with strength and longevity, attributes that contribute to a long-lasting marriage.
Our custom wooden cutting boards make the perfect 5th wedding anniversary gift. They are solid, long-lasting and borne out of the traditions of wood carving. Even more importantly, we can personalize your gift however you like!