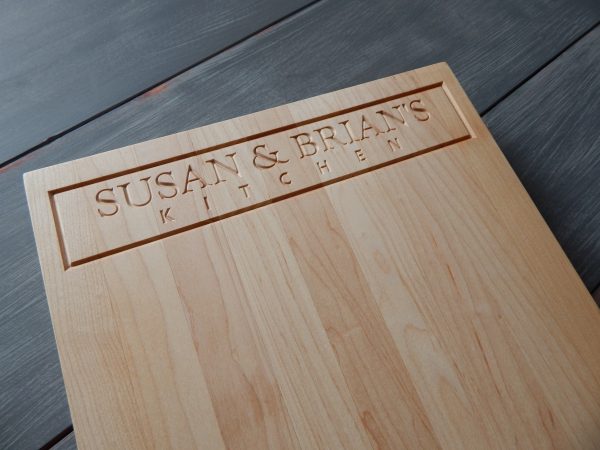 At East Bay, all of our personalized cutting boards are branded with dimensional carving – not lasering. This process creates depth and shadow in any lettering or logo. Our work closely approximates traditional hand-carving and the resulting product is always distinctive and beautiful.
East Bay cutting boards are entirely American made. We use only American hardwood species which are grown, nurtured and harvested following the practice of sustainable forestry.
All East Bay cutting boards are of the highest quality. We produce premium products at very reasonable prices and offer our customers genuine value.
East Bay was the first company in the country to produce fully personalized cutting boards as professional and personal gift items, beginning locally in 2003 with a small group of realtor clients. Because of the quality of our products and the considerable talents of our staff we have grown dramatically and now serve a national clientele. We are grateful every day for this opportunity.